Eastvale Orthodontist
Welcome to Larson Orthodontics, a leading orthodontic office in Eastvale, CA, and your premier choice for an Orthodontist in Eastvale, CA. With a legacy built over several years, our clinic stands as a beacon of trust, reliability, and advanced orthodontic care in the Eastvale community.
Our team of highly skilled and experienced professionals is dedicated to creating beautiful, healthy smiles that last a lifetime. Under the leadership of Dr. Larson, we have been at the forefront of adopting cutting-edge orthodontic techniques and technologies, ensuring our patients receive the best possible care.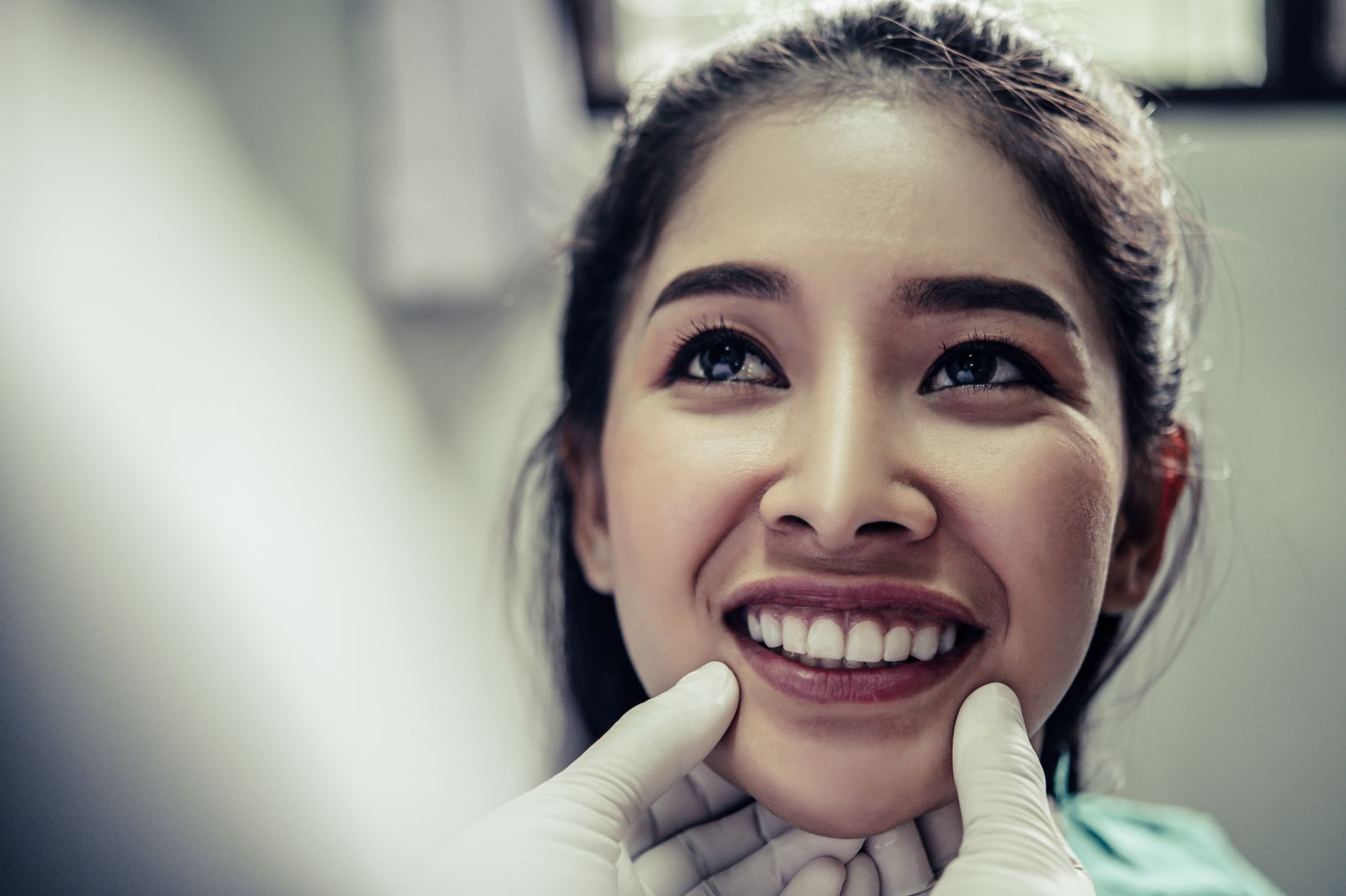 Top-Rated Eastvale Orthodontics Office
Larson Orthodontics is not just another practice; it's a place where science meets art and dreams of perfect smiles come true. We are proud to be recognized as a top-rated Eastvale Orthodontics office. This has been achieved through our unwavering commitment to quality service, utilization of state-of-the-art technology, and a keen focus on patient satisfaction.
Every patient walking through our doors is unique, and so are their dental needs. Our personalized approach ensures that every patient receives individual attention, tailored treatment plans, and care that surpasses their expectations. These attributes make us the preferred choice for orthodontic care in Eastvale.
Orthodontic Services We Offer
At Larson Orthodontics, we offer a comprehensive suite of orthodontic services designed to cater to a wide range of dental needs. Our services include braces, Invisalign, and a variety of other services aimed at aligning teeth and improving overall oral health.
Braces — Traditional braces have stood the test of time as a proven solution for straightening teeth and correcting bite issues. They work by applying constant pressure on the teeth to gradually move them into the desired position.
Invisalign — A modern alternative to traditional braces, Invisalign offers a virtually invisible method to align your teeth. The custom-made clear aligners fit snugly over your teeth and can be removed for eating, drinking, brushing, and flossing.
TMJ/TMD Treatment — TMD refers to a temporomandibular joint disorder characterized by discomfort in the joint connecting the jaw to the skull. At Larson Orthodontics, we treat TMD with bite guards and splints, which can alleviate the discomfort of TMD headaches and other symptoms.
Sleep Apnea Treatment — Millions of people worldwide suffer from sleep apnea each year, resulting in brief pauses in breathing during sleep and, if ignored, can have major effects on a person's health. We treat sleep apnea and snoring at Larson Orthodontics with specialist services, including dental appliances.
Early Orthodontic Treatment  — When addressing issues with the alignment of the teeth or jaw, it is crucial to act early so that the issue does not worsen due to normal growth and development. If you want your child's smile to be healthy into adolescence and maturity, consider early intervention treatments like expanders and spacers from Larson Orthodontics.
Orthodontic Retention — A retainer is used after orthodontic treatment to help keep your teeth properly aligned. You can choose between fixed (permanent) and removable (removable) retainers to ensure that your newly straightened smile lasts a lifetime.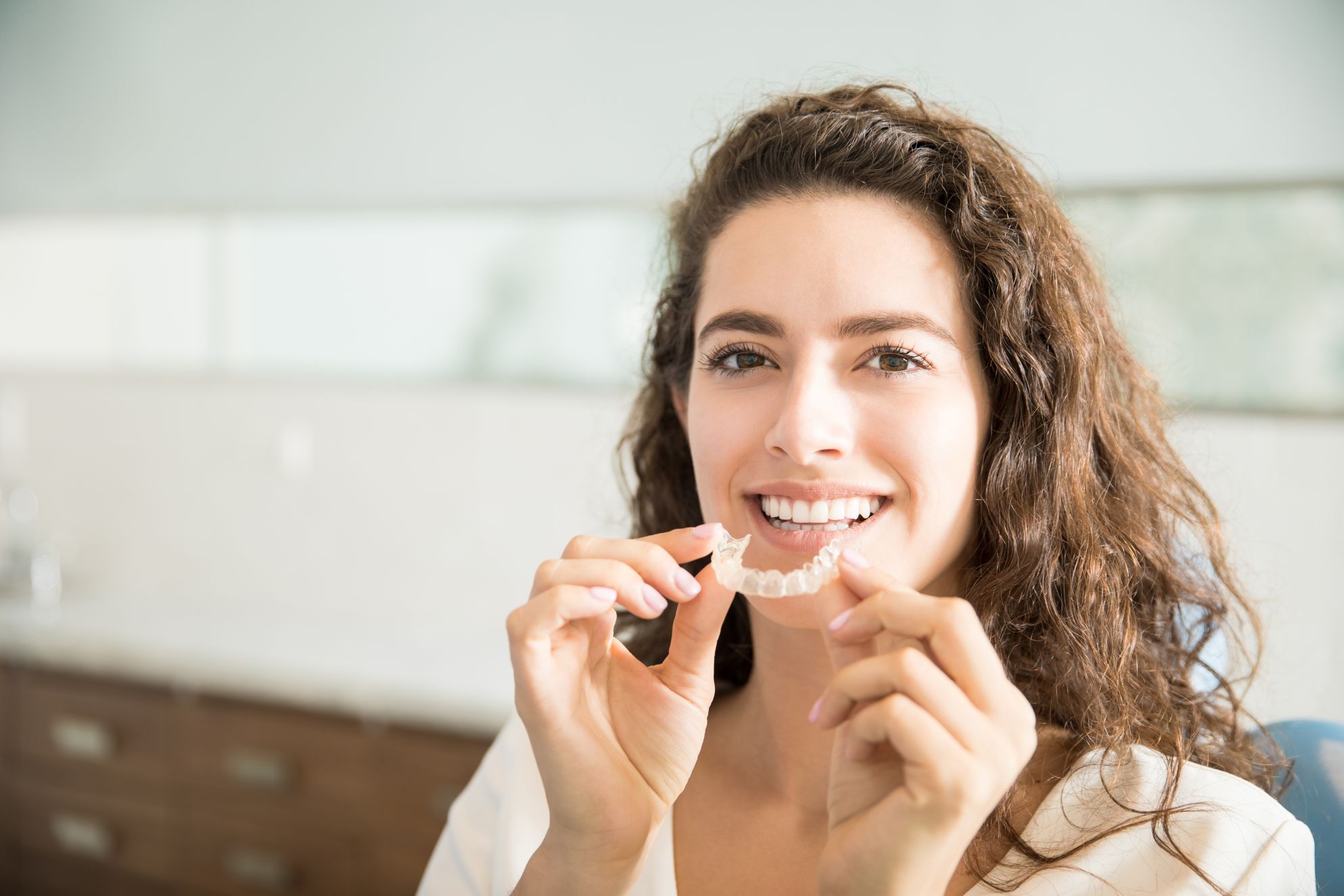 Invisalign Provider In Eastvale, CA
As a certified Invisalign provider in Eastvale, CA, we take pride in offering this revolutionary treatment to patients of all ages. Invisalign aligners are clear, removable, and custom-fit to your teeth. They provide a discreet and convenient solution for aligning your teeth without interrupting your lifestyle. Whether you're a busy professional or an active teen, Invisalign aligners can help you achieve a perfect smile without compromising your comfort or appearance.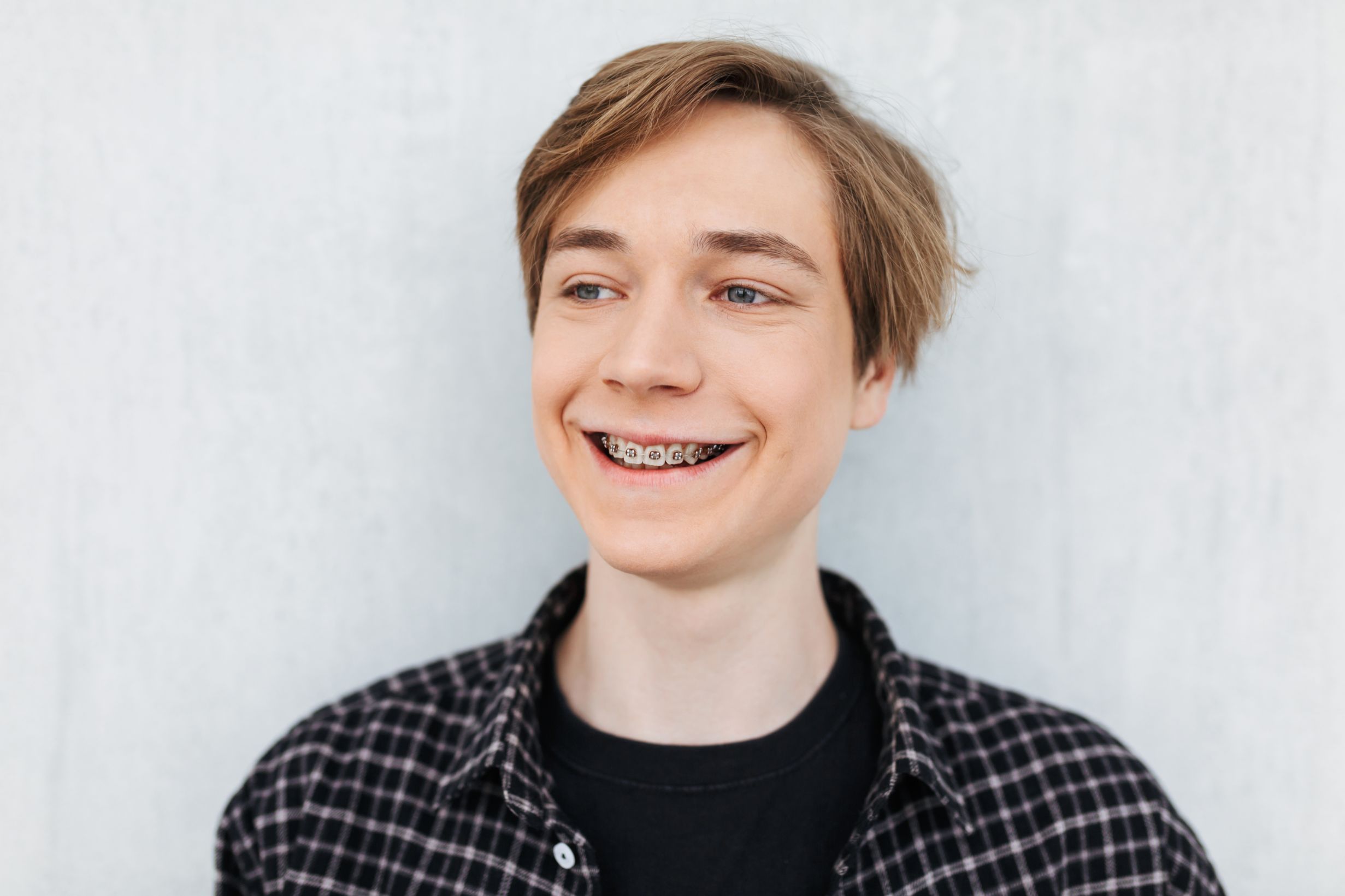 Braces Eastvale, CA
Despite the advent of newer orthodontic treatments, braces remain one of the most effective methods for correcting dental misalignments. At Larson Orthodontics, we utilize the latest advancements in braces technology to ensure efficient and comfortable treatment. With braces from our clinic, you can confidently look forward to a healthier, straighter smile.
Types Of Braces We Provide
Understanding that each patient is unique, we offer a variety of braces to cater to different needs and preferences. These include:
Metal Braces — Traditional braces have stood the test of time as a proven solution for straightening teeth and correcting bite issues. They work by applying constant pressure on the teeth to gradually move them into the desired position. They are time-tested and reliable for treating even the most complex orthodontic cases.
Ceramic Braces — Ceramic braces blend with the natural color of your teeth, making them less noticeable than traditional metal braces. They offer an aesthetic and functional solution for patients seeking a more discreet form of treatment.
Visit Our Eastvale Office Today Or Request A Free Consultation
Your journey toward a beautiful, healthy smile starts here at Larson Orthodontics. Don't let imperfect teeth hold you back from exuding confidence. Visit our Eastvale office today or contact us for a free consultation. We're excited to be your partner in achieving your perfect smile. Request your free consultation today and experience the Larson Orthodontics difference, your trusted orthodontist in Eastvale, CA. Let us help you smile with confidence!